(And if you missed last week's article "3 Signs Your Website Has Been Attacked By Monsters" just click here.)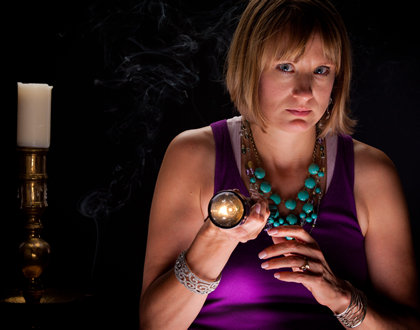 If you suffer from "website shame" and/or have a website that just isn't doing anything for you — no leads, no clients no sales — then you very well may have a monster lurking in your website.
But there is hope! You see, in my role as Monster Hunter, I've discovered a few things that make a website susceptible to a monster attack … and I'm sharing the 3 most common reasons below.
1. Lack of clarity. You're struggling with your message, or how to communicate what you offer to the world. You may feel how different you are but don't have the words to express it — so instead, you sound like everyone else.
Website Killer Monsters LOVE websites like this — because the Website Killer Monster hides in the shadows, and when you're confused, there are an awful lot of shadows on your site. When you're clear about your message and how to express it, it's like shining a bright light on your website — the shadows disappear and there's nowhere for the Website Killer Monster to lurk.
2. Don't have a strong ideal client. Maybe you have a vague sense of who you want to work with, or maybe you haven't really drilled down to a specific ideal client group because you're a little worried you'll lose clients if you're too narrow. Or maybe you don't really know who you want to work with.
This is great for the Website Killer Monster, because if you're not clear on who you want to attract, no one else will be either. No one will really know if they are your ideal clients — which makes them very easy to scare away.
If you're clear on who your ideal clients are, and your ideal clients can feel it, then they'll know they belong on your site and will ignore the Website Killer Monster's attempts to chase them off.
3. Lack of understanding about how to build a website. Websites are easy to put together — right? You've looked at lots of them, and maybe you used a couple as models for building your site.
Well…
Putting together a website isn't as easy as throwing up some copy on a web page and calling it a day. You're creating an online showroom for your ideal client — a place where they want to come and learn about you and find out if you can help them solve their problems. If you've never put a website together, you wouldn't know all the little things that need to happen to create the right experience for your ideal clients so they actually become your clients.
(And don't get me started on copying other sites — what if the site you're copying has its own Website Killer Monster? Now you've just created the perfect haunting grounds for your own monster!)
If you know what to look for, then you can build a website that doesn't have all kinds of nooks and crannies where Website Killer Monsters love to hang out (which means your ideal clients won't be staying long).
And if you want an even more in-depth training on what to do about your website, make sure you join me on my complimentary training call at 11 am Pacific/2 pm Eastern on Thursday, October 3rd: "Is the Website Killer Monster Haunting Your Website? 3 Steps to Banish Him for Good So You See More Leads, Clients and Money From Your Website." Make sure you reserve your space here.